The targets of Additive Manufacturing in the railway sector are the reduction of downtime due to machine downtime and the replacement of worn components by making what is needed only when it is necessary.
It also offers the possibility of manufacturing components in medium/small production batches useful for product validation and for functional tests. Furthermore, it allows you to reduce inventory costs and production by producing spare parts on request. Waste is significantly reduced, contributing to more sustainable and economical management.
The railway sector has particularly strict regulations regarding materials. One of the most widely used polymers is PA6/66-GF20 FR LS, a fireproof material that allows us to use the components molded directly on railway vehicles as parts for final use.
PA6/ 66-GF20 FR LS has the following properties:
UL94 V0 extinguishing degree
Chemicals resistance
Wear resistance
Low concentration of fumes and toxic gases

Furthermore, it is certified according to the following standards:
[EN 45545-2] - Railway applications
[NFPA 130] ASTM E162, ASTM E662 - Standard for fixed transit guidance systems
[SMP 800-C] - Generation of Toxic Gases and Fumes
It is possible to make spare parts, HMI devices (Human Machine Interface), interior components of cabins, covers and locomotive covers, tools and equipment for maintenance of rails and trains.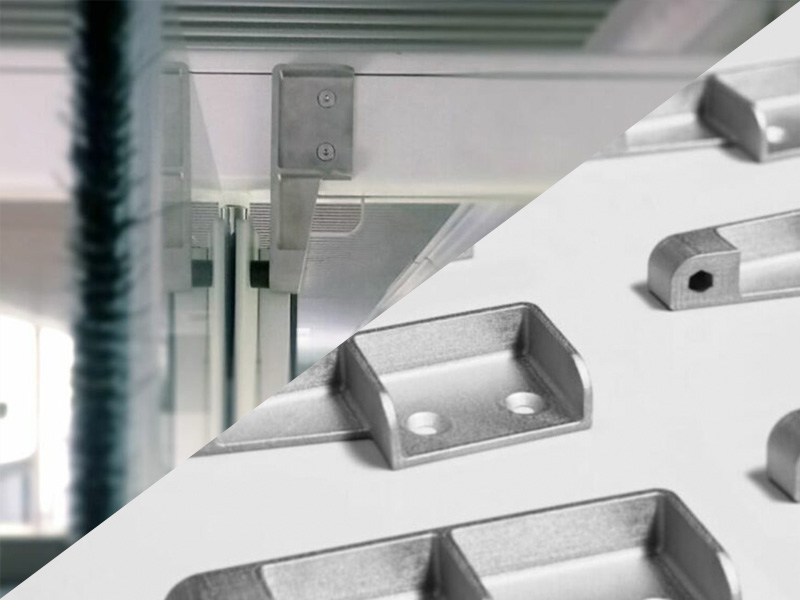 [Alstom] Doorstops 3D printed with BASF 316L Steel and Metal Fused Filament Fabrication technology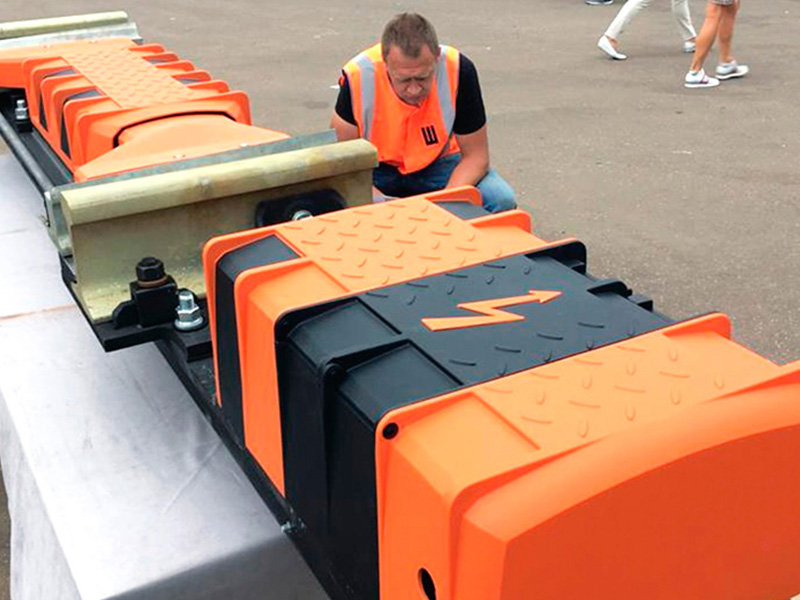 [2050.AT] Sleeper transfer intended for the transfer of tracks, with fully 3D printed parts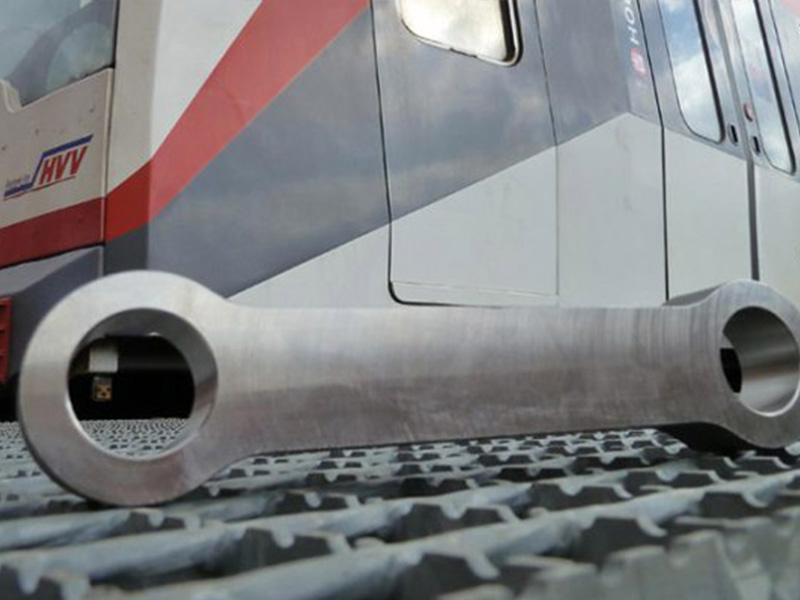 [MGA] 3D printed Metal component for suspension of a subway car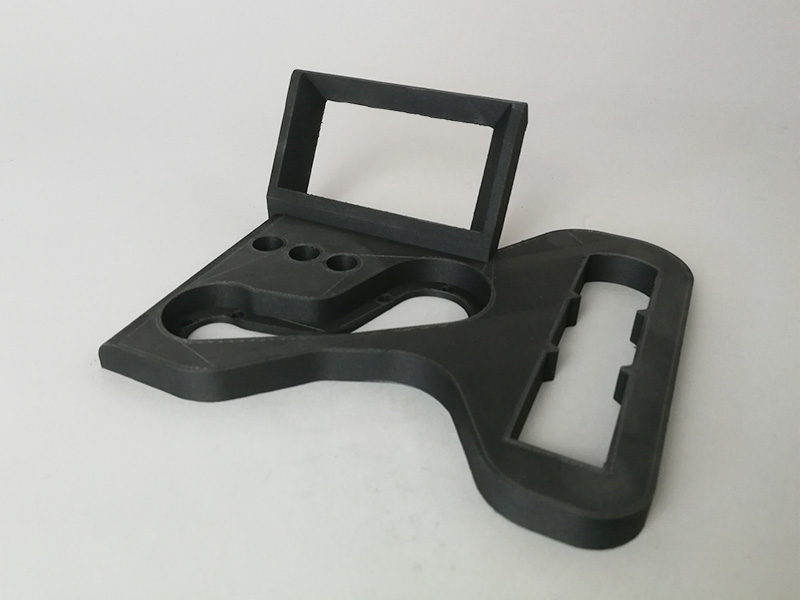 Component for human machine interface (HMI) devices made with flame retardant material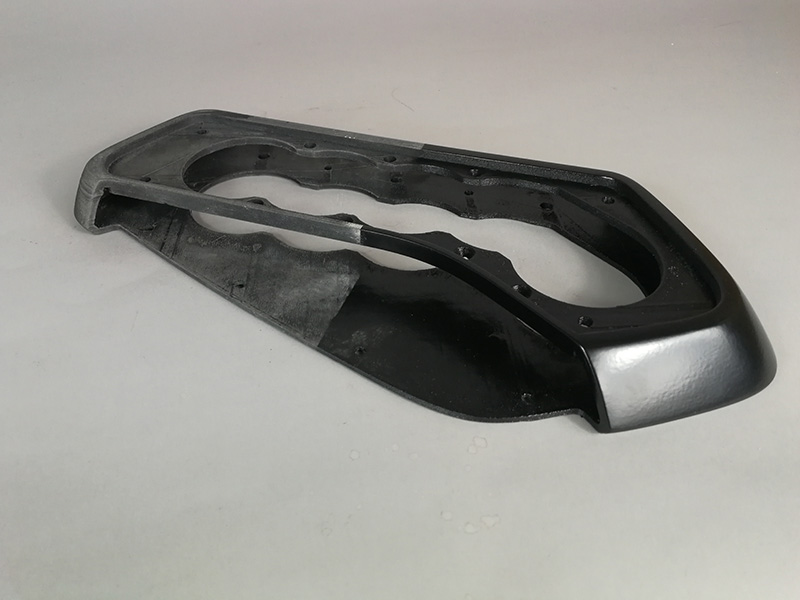 HMI device cover for driver desk, painted to resist wear and tear generated by repeated contact