Professional 3D printing service
The various Rapid Prototyping Technologies make it possible to manufacture parts and products without limitations, thanks also to the wide range of materials available on the market which allow the conventional technologies of "subtractive manufacturing" to be overcome.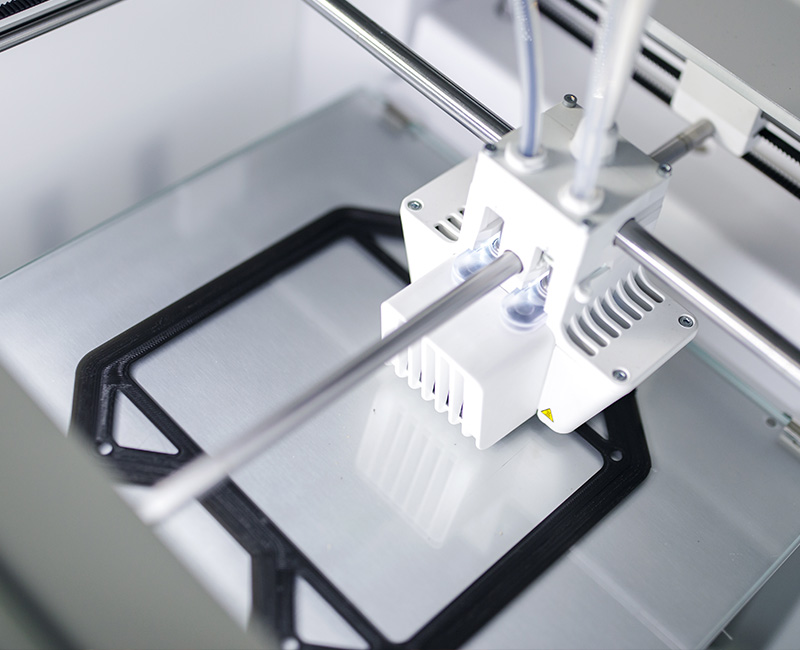 Fused Filament Fabrication
Filament printing technology, also known as FFF (Fused Filament Fabrication), allows a plastic filament to pass through an extruder which, brought to a high temperature, makes the material fluid and deposits it on the printing surface according to a pattern of lines that make up the layers that are superimposed on the previous ones.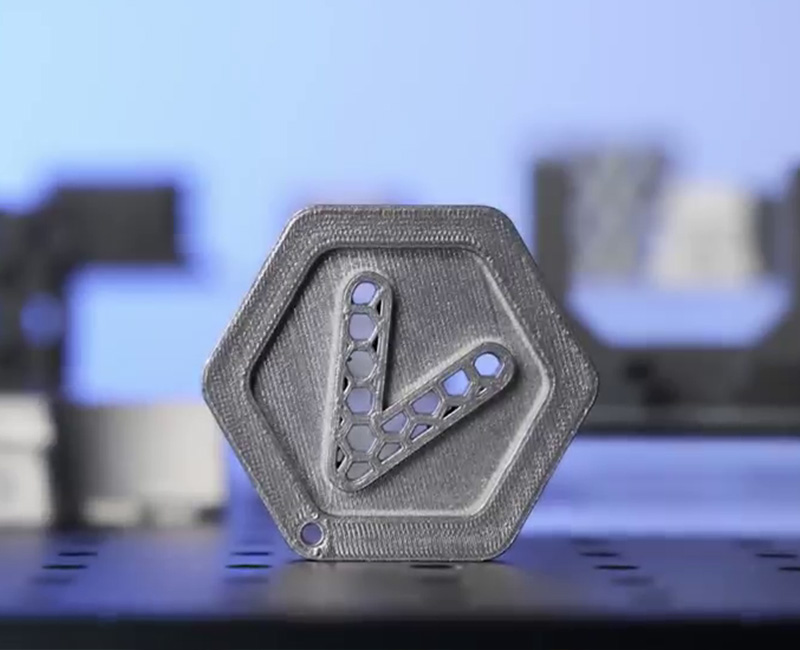 Metal 3D printing with filament technology
Metal Fused Filament Fabrication is to date the simplest, and above all accessible, technology to produce real metal parts. It has the purpose of creating Full Metal functional parts, on which it is possible to carry out all the surface finishing treatments, heat treatments and any post-processing for chip removal, such as grinding.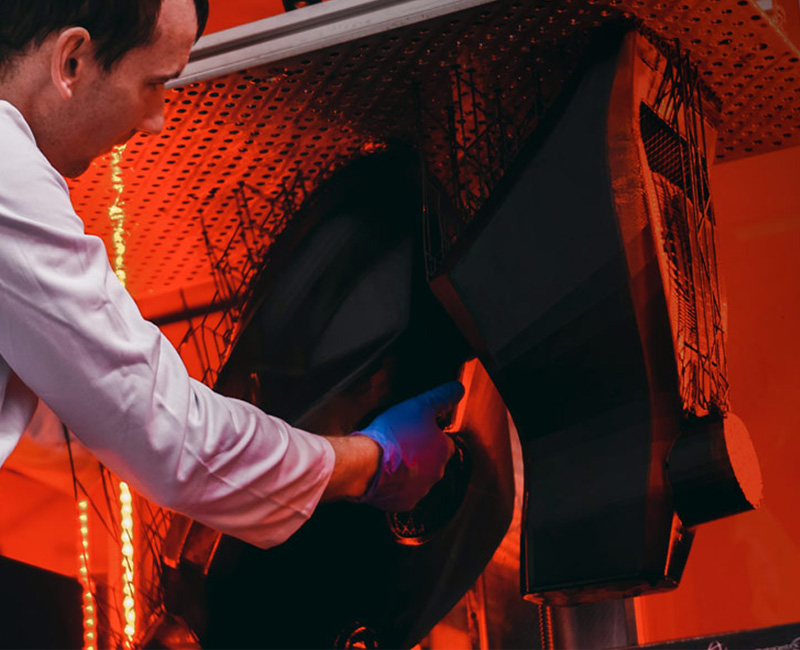 The photopolymerization is a process based on a photochemical reaction, obtained through the induction of energy emitted by electromagnetic radiation sources. The chemical reaction causes a liquid material to become solid, through a "hardening process" (curing).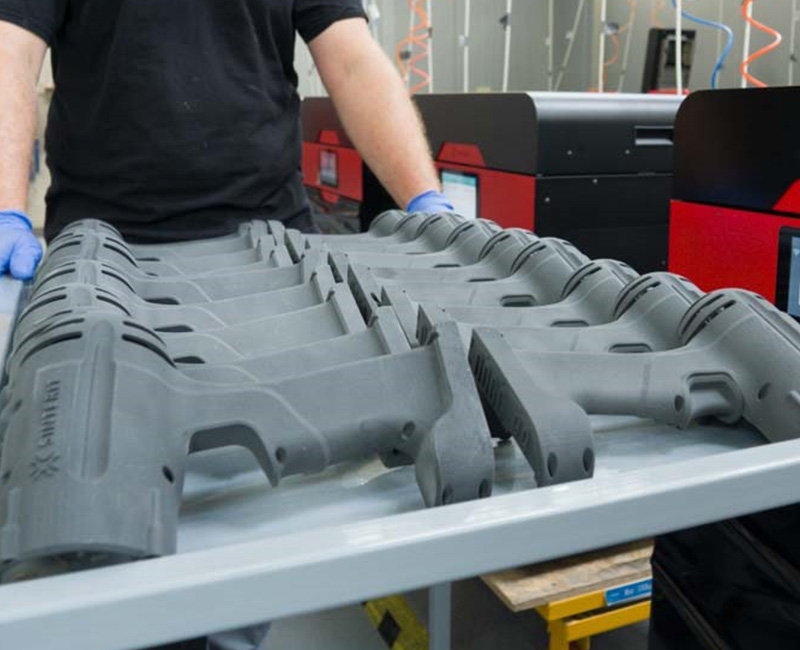 Selective Laser Sintering
Selective Laser Sintering (or SLS) is an additive manufacturing technology that uses a laser beam to sinter powder particles that can be polymer or composite based. Among the materials available: PA12, PA11, TPE, TPU and PP.