Architectural models have always been a valuable communication tool between professionals and clients. Even in the context of engineering design of large industrial plants, the use of scale models greatly facilitates the overall view of complex structures, reducing the possibility of design errors related to logistics and safety, for a correct preparation of the systems in compliance with current regulations.
In recent years, 3D printing has contributed to considerably improving the procedures for creating scale models, thanks to the possibility of reproducing details or colours, with a not negligible savings in processing times and costs.
For processing using 3D filament printing, the most used material for this type of application is PLA, which lends itself very well to aesthetic prototyping and is produced in a wide range of colours.
Sometimes, however, it is necessary to use other materials or other technologies, which can be useful in specific situations. Thanks to the large fleet of machines, the different technologies available and the different materials in the portfolio (filaments, powders, resins), the FastParts team can easily identify the most suitable solution for each type of construction.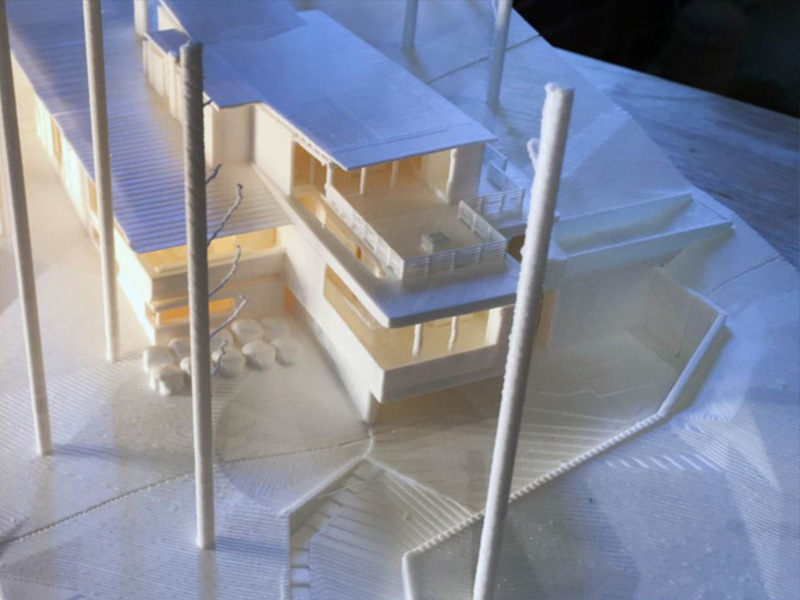 [Faulkner Industrial] 3D printed model of a complex architectural project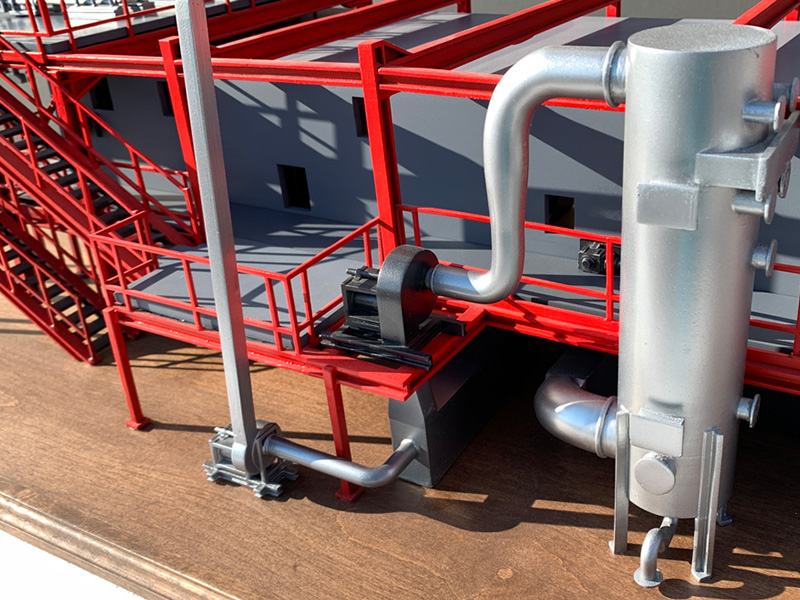 [WhiteClouds] Scale model of an industrial water treatment plant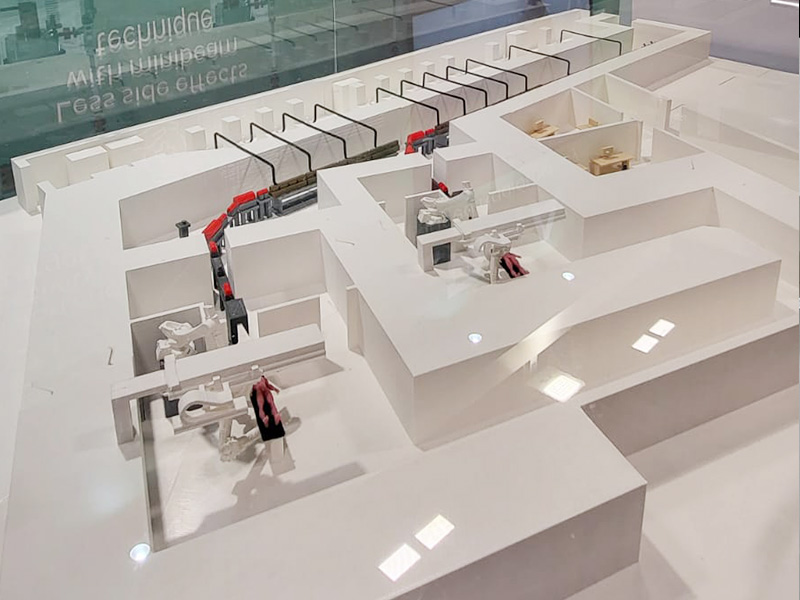 Presentation model of the ERHA System (Enhanced Radiotherapy with HAdrons), created on behalf of ITEL and LinearBeam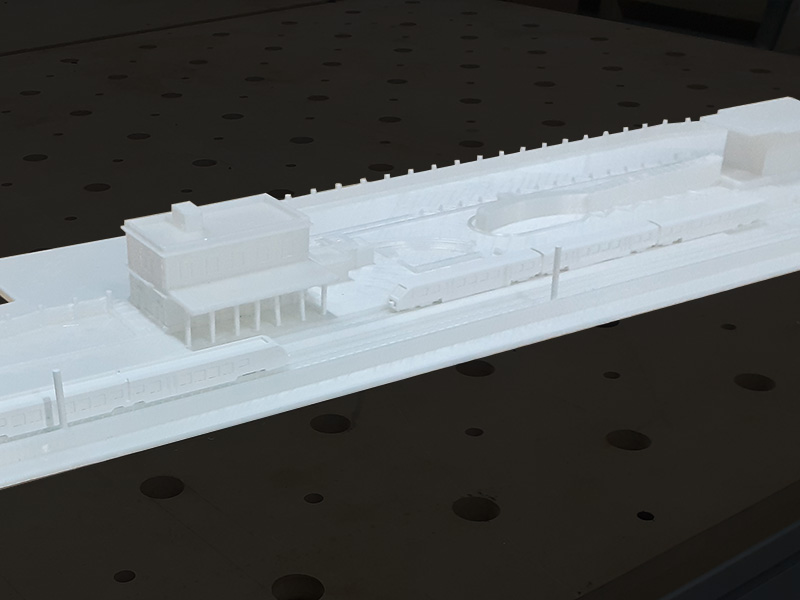 Model of a railway station, used for a judicial report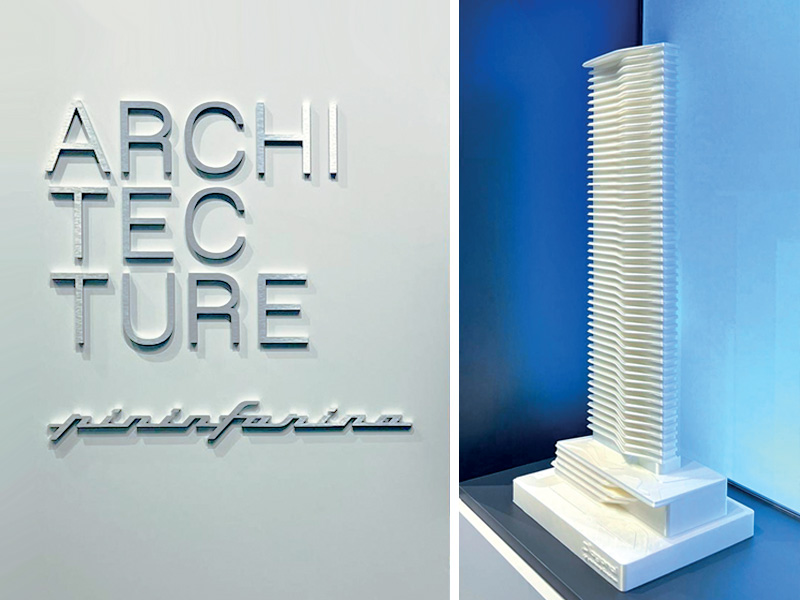 Model of a tower designed for an important client, exhibited at MIPIM in Cannes, built on behalf of Pininfarina Architecture