In the aerospace industry traditional manufacturing often involves complex and expensive processes, such as casting, machining and assembly to produce parts and tooling.
Furthermore, the choice of materials plays a fundamental role in this field, as components with high mechanical and thermal performance are required, in compliance with stringent tests and standards. 3D printing offers an alternative manufacturing method that can overcome many of the limitations of the traditional one.
Among the benefits deriving from the use of additive manufacturing there are the innovative design, the reduction of production time and costs, the customization and the reduction of waste and weight.
The materials mostly used in aerospace applications are part of the superpolymers family, with excellent chemical and high temperature resistance such as PEEK, ULTEM, PPS, PPSU and capable in certain applications to replace the metal by applying the concept of "Metal Replacement", to obtain components with a considerable reduction in weight, a fundamental aspect in this field.
Some of these polymers have self-extinguishing properties according to UL94 V0 standard, a frequently required property.
3D printing technology makes it possible to create prototypes or functional parts, such as aircraft and helicopter interiors, structural and fastening elements, conveyors, soluble mandrels for lamination of carbon, drones and structures for space models.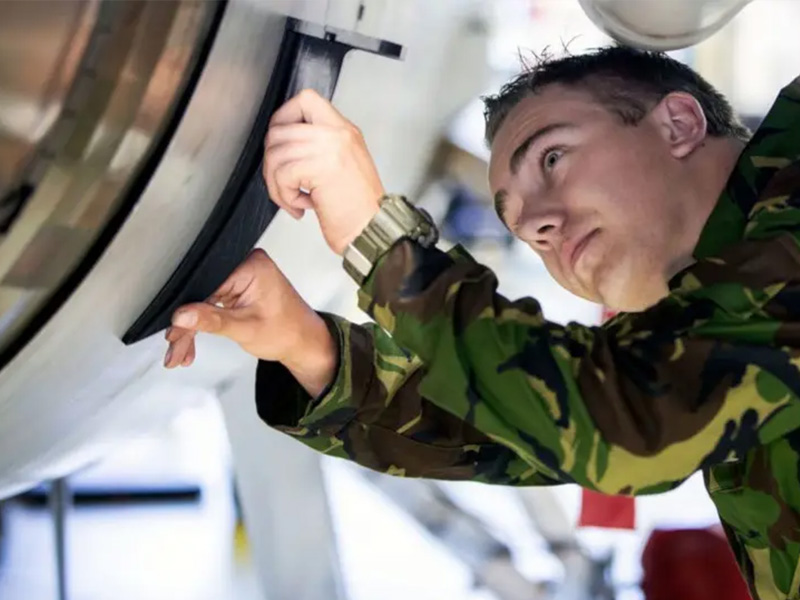 [UltiMaker] Tools for aircraft quality control, Royal Netherlands Air Force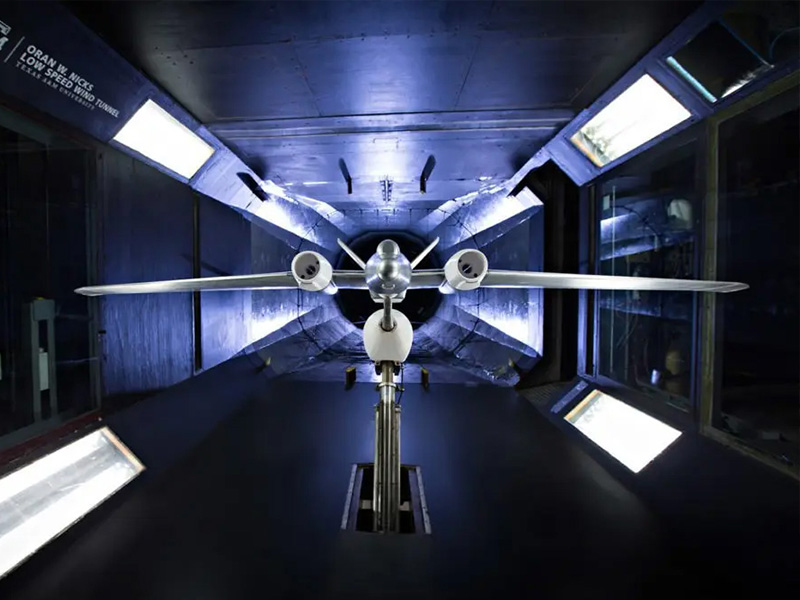 [Texas A&M] 3D printed models for wind tunnel testing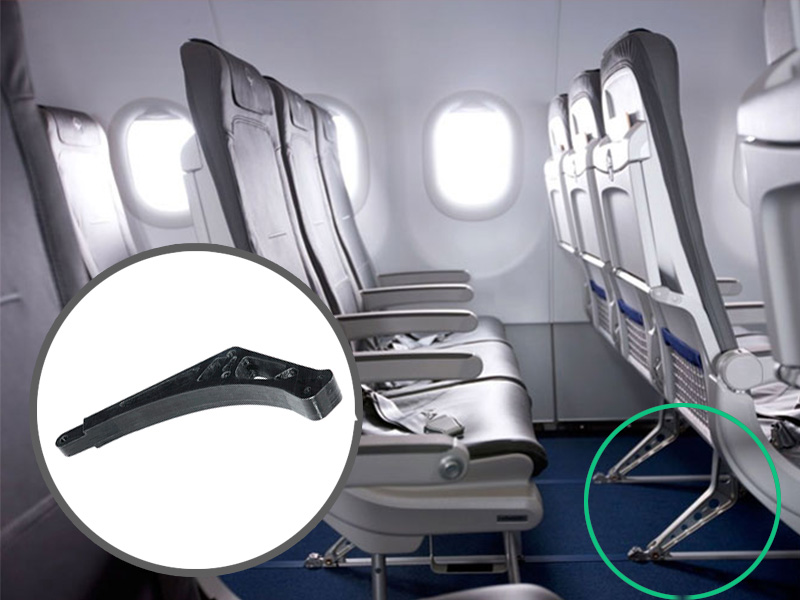 Aircraft seat support, designed to achieve considerable weight reduction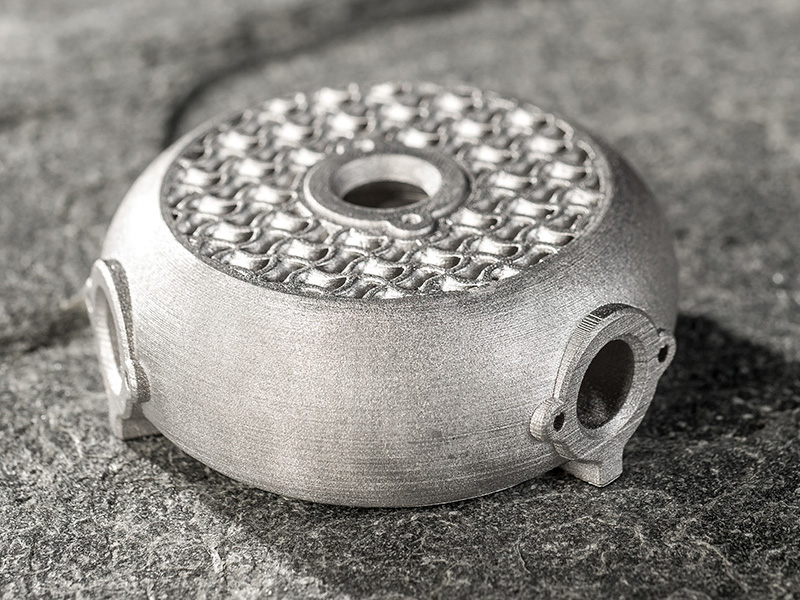 [UltiMaker] Conceptual prototype of aircraft heat exchanger, with gyroid structure to maximize efficiency and performance
Prototype of an air conveyor for a cooling system in the aeronautical field